CESDK
/
Web
/
Configuration
/
User Interface
Overview
Delight your users with the powerful theming capabilities of the CreativeEditor SDK.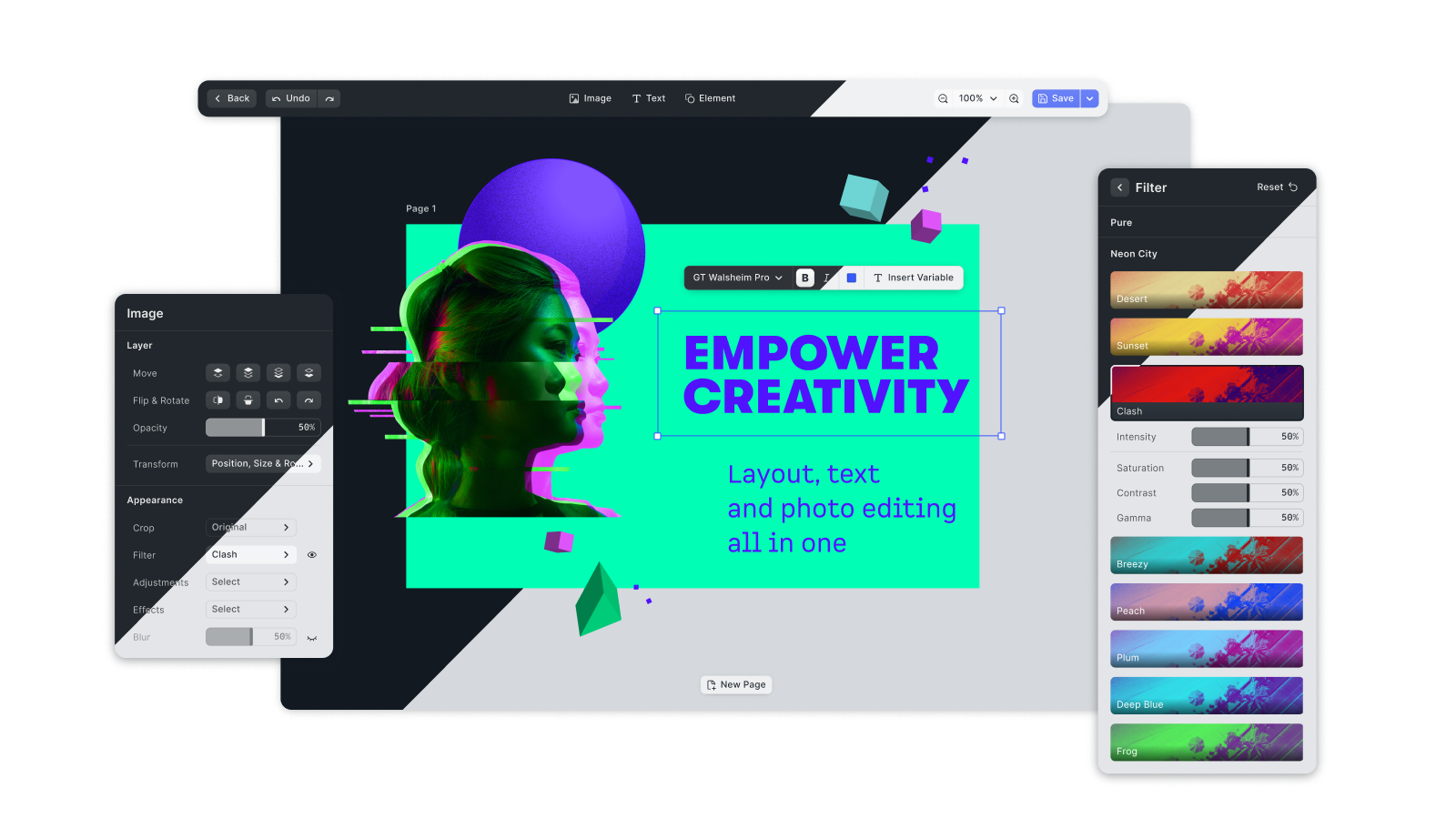 Adjusting the CE.SDK's style to match your corporate identity or just your taste is a breeze.
Detailed Guides about Theming

#
Controlling UI Elements
Control which UI elements are available.
Predefined Themes
Get to know our hand-crafted predefined themes and how to use them.
Theme Generator
Learn how to quickly adapt the predefined themes to match your needs and get hold of a custom theme in no time.
Configuration
Get to know our advanced configuration options to quickly realize your desired theme.
Theming API
Learn about advanced theming techniques via our dedicated API.