CESDK
/
CE.SDK
/
Editor
/
Guides
Overview
Delight your users with the powerful theming capabilities of the CreativeEditor SDK.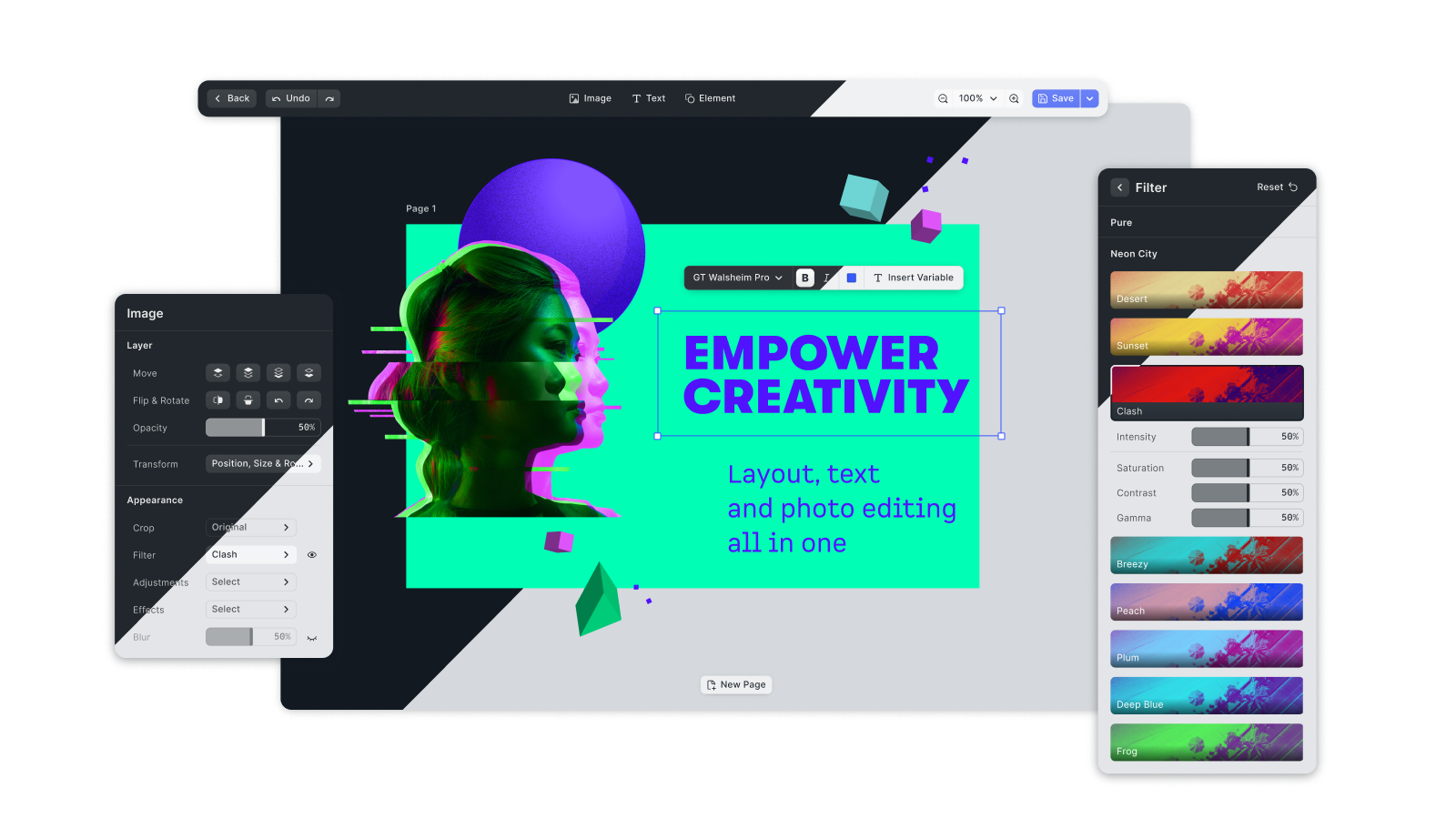 Adjusting the CE.SDK's style to match your corporate identity or just your taste is a breeze.
Detailed Guides about Theming

#
Controlling UI Elements
Control which UI elements are available.
The Video Editor
Enable your users to edit videos.
Predefined Themes
Get to know our hand-crafted predefined themes and how to use them.
Theme Generator
Learn how to quickly adapt the predefined themes to match your needs and quickly create custom themes..
Configuration
Explore advanced configuration options to quickly realize your desired theme.
Theming API
Learn about advanced theming techniques via our dedicated API.