App privacy details on the App Store
As of December 8, 2020 Apple requires developers to provide information about their app's privacy practices, including the practices of third-party partners such as VideoEditor SDK.
The only metric that we collect is the number of exports your users make with our SDKs, which is used for billing purposes. The number of exports each of your users make will be collected on their device and sent to our server periodically where we accumulate the number of exports across all of your users. We do not collect any other data, especially no data that is linked to your individual users and we do not use this data for any tracking purposes. If you purchased an enterprise license we do not collect any data at all, for all other types of licenses, you'll have to provide the App Store with the following information about your app.
As a first step you'll have to state that your app does collect data: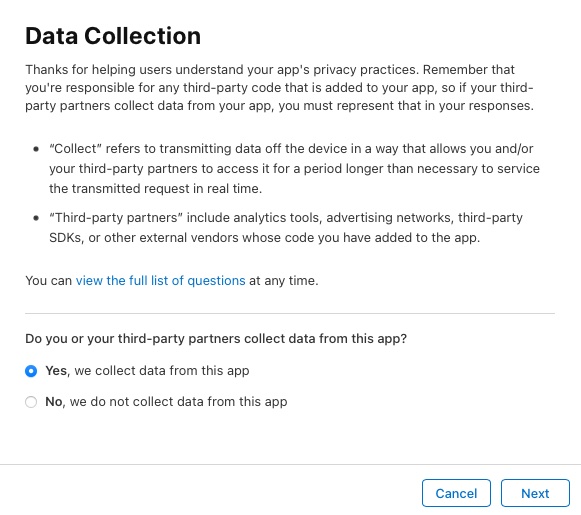 After this step you'll be asked to specify what kind of data you collect. For VideoEditor SDK you'll have to select the "Product Interaction" item in the "Usage Data" category. If your app collects any additional data, you'll also have to specify that here:

As a second step you'll be asked to specify more details about each type of data you collect. For the purpose of the data collection, please specify "Other purposes" (and any additional purposes your app might have):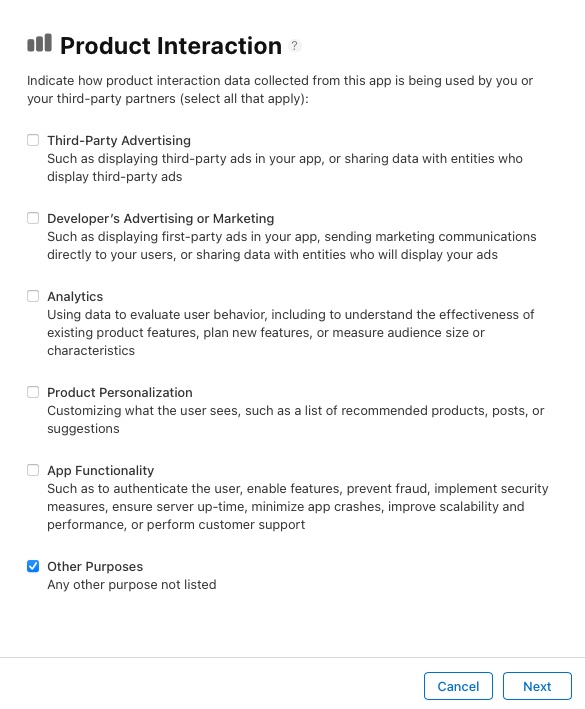 In the next step you can select "No, product interaction data collected from this app is not linked to the user's identity" because as explained above, we do not collect any identity data: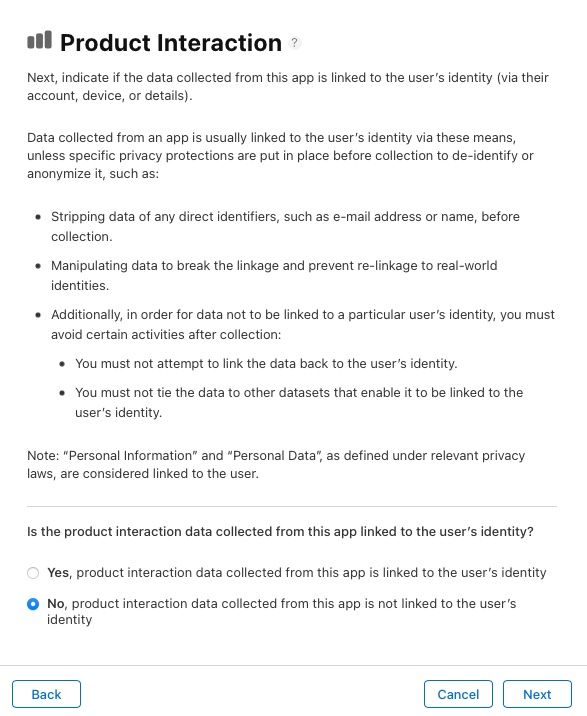 As the final step, you'll have to confirm that you do not use the collected data for tracking purposes. Unless your app or any other third-party library implements tracking, you can choose the "No, we do not use product interaction data for tracking purposes" option: