The HP Sprocket paves the way for a whole new way of experiencing mobile photography. While pictures nowadays are either ephemeral or get stored away in digital vaults, HP breathes new life into material photographs by making mobile printing available to anyone. For this piece, we sat together with Carem Pereira, SCRUM Master for the sprocket Android team in Brazil, to recap the development of HP's portable gem.
The HP Sprocket is a beautifully small and portable printer that instantly prints two by three-inch color photos — no cartridge or ink required. Peel the back of the photos and you can even stick them onto anything you like. "Our message is that printing can be easy and fun on the go. Snap, print, and play. You can take the sprocket anywhere, easily print photos on the spot and share them with your friends" says Carem Pereira. But creating a straightforward printing experience was only half the battle for the sprocket team, as Pereira explains: "From the first day on, editing features were planned to be a central part of the sprocket's core experience. We wanted to give our users the ability to personalize and customize their snapshots before printing or sharing them."
"The PhotoEditor SDK absolutely saved us a lot of time."

Consequently, HP wanted to incorporate these essential features into their free sprocket companion app that connects the user's mobile device to the printer via Bluetooth and allows for the management and printing of the pictures. "We've been working on a very tight schedule and had only three months until the release of our first MVP mid-September 2016", Pereira explains, "in the beginning, we wanted to implement the editing features ourselves, but by the time we started the estimates, we realized that we'd eventually not be able to meet our goals. So, we were looking for a third-party solution."
"One of our team members was already working with the SDK for another project, the HP Print Bot," Pereira continues, "so, we compared PhotoEditor SDK with other solutions and found that it would be the best fit for us since it provides all the features that are crucial for our use case and we were already familiar with it. Also, it was of great importance to us that the look of the editor in sprocket matched the rest of the app and we saw that it would be very easy to accomplish that with the PhotoEditor SDK."
The PhotoEditor SDK also leaves full control over content assets like stickers, fonts and filters, a feature critical to the HP team: "We want to stay relevant to our customers and one of the examples where we accomplish that is with our assets, like Stickers and Frames that are tailored for specific times and holidays. We have releases every two weeks that contain a new set of assets," Pereira explains.
"It's amazing how just a little gesture like a photograph can make such a difference in someone's life!"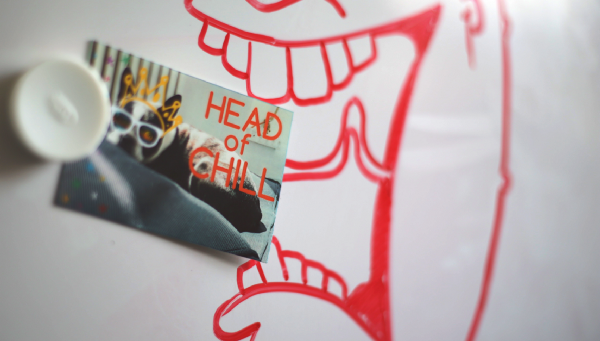 The HP Sprocket became an instant success. "The sprocket continues to be one of the great highlights for HP in consumer printing this year. The customers love using the printer, and we are already in millions of prints, we even sold out worldwide during the holidays last year, which was a great surprise for us," says Carem Pereira.
But it's not only sales figures that define its impact, as the story of Dom Russell and Seb Trevaskis exemplifies: The two Physiotherapy graduates brought the HP Sprocket to a Vietnamese orphanage where they educated, designed and implemented individualized rehabilitation programs for children who suffered from mental and physical disabilities due to the Vietnam War herbicide Agent Orange. The sprocket brought happiness to the orphanage and created everlasting memories for the children, as Dom Russell explains: "The sprocket was awesome, and the kids loved it! They would stick the photos on all their favorite possessions. Some would even just stare at them for hours as it may have been the first time they'd seen a physical copy of themselves. I think those photos will stay with them for life seeing the way they reacted when it got printed and the way they treated them as well. It's amazing how just a little gesture like a photograph can make such a difference in someone's life!"
Needless to say that sprocket was also an instant hit at our office. Playing around with the app that contains our editor was truly amazing and really let us grasp its potential. Using the sprocket on many different occasions gave us not only a hands-on experience of what our SDK is capable of but also of what needs further improvement or even what's missing. Meanwhile our office is plastered with sprocket prints.
"PhotoEditor SDK was an essential asset for making things work with a top-notch standard."
"We continue to get great feedback from our users on how straightforward and easy our experience is. And again, easy, that is the key," Pereira says, "the PhotoEditor SDK was a vital and essential asset for making things work on time and with a top-notch standard. That was paramount to us," Carem Pereira concludes. We couldn't be happier about this.
Thanks for reading! To stay in the loop, subscribe to our Newsletter.