The emergence of print as a service and print-on-demand has changed the traditional way we think about printing, creating many possibilities for customized products, such as personalized photo books and bespoke t-shirts. However, to meet the ever-evolving needs of customers, printers must constantly innovate and streamline their operations. This is where creative automation wins.
According to Keypoint Intelligence, only a mere 7% of Print Service Providers in North America had adopted a fully or mostly automated approach across their departments in 2020. This underscores the crucial role that creative automation can play in transforming the print industry. But what exactly does creative automation mean, and how can it revolutionize print production? Let's find out!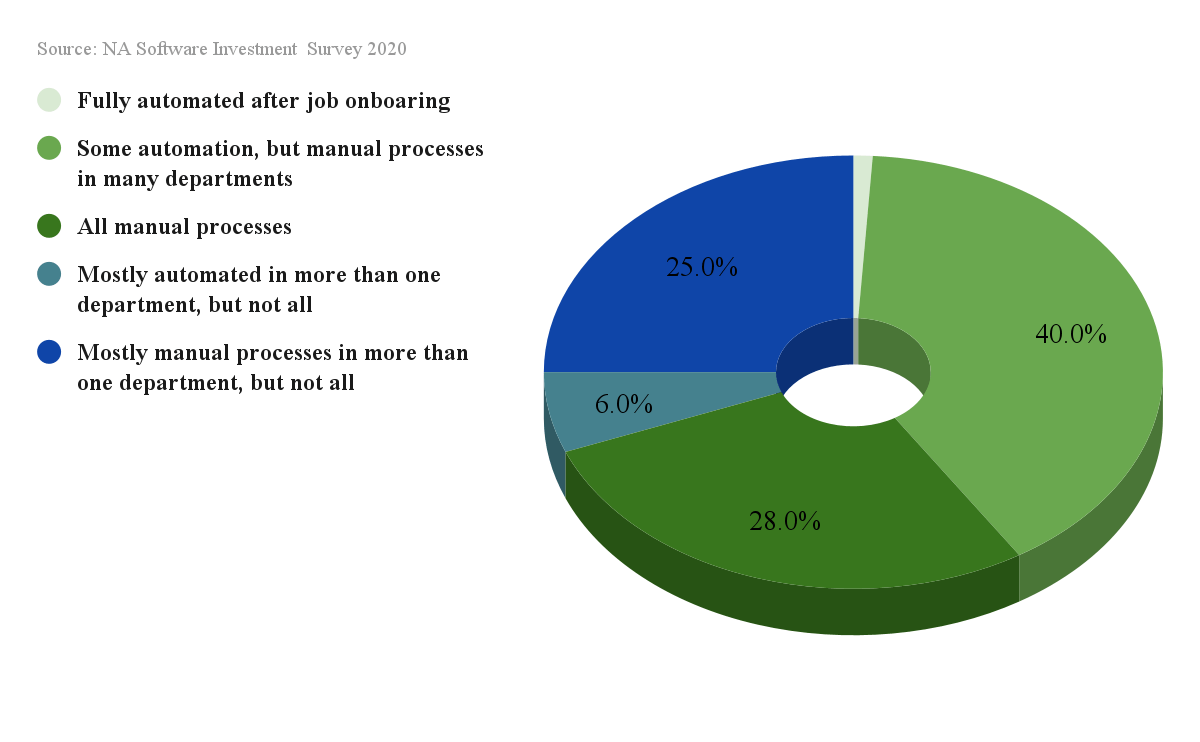 What is Creative Automation?
To understand the power of creative automation, it's critical to draw a line between the production of creative assets and ad units.
Although many creative assets may eventually turn into ads, they first need to be integrated into a broader ad unit that incorporates other non-graphical elements like headlines, text, and landing pages. This ad unit is then assigned to a specific campaign.
By leveraging creative automation, each stage of the creative asset production process can be automated, enabling the entire ad production process across all placements to be streamlined.
To clarify, dynamic creative automates media buying, while creative automation utilizes advanced software to produce stunning designs quickly. This approach offers several benefits, including improved efficiency, reduced costs, and higher product quality.
Creative Automation for Print Service Providers and Print-on-Demand
The potential advantages of creative automation for Print Service Providers are significant, particularly in terms of streamlining the design process.
With tools like CE.SDK, printers can rapidly create bespoke designs for t-shirts, business cards, and other products, while also taking advantage of a wide range of templates, styles, and layouts that can be easily customized to suit any project. This not only saves time, but also ensures that each design is unique and of outstanding quality.
Print-on-Demand companies, on the other hand, can also leverage the power of creative automation to offer personalized products to customers in a rapid and efficient manner.
By utilizing creative automation tools, print-on-demand companies can develop high-quality designs for photo books, t-shirts, and mugs, without the need for manual intervention in the design process.  This evolves into significant time savings, cost reductions, and increased profitability, allowing print-on-demand companies to stay ahead of the competition.
How to Apply Creative Automation in Print
So, how can printers apply creative automation in print? There are several key elements to consider, including:
Variable Data Printing is a printing technique that allows the personalization of each print piece, based on specific customer data. By automating this process, Print Service Providers can increase efficiency and accuracy, while reducing costs.
Constraints might seem like a limitation, but they're actually a key factor in ensuring that designs are consistent during the creation process and meet industry standards. By automating the constraint process, printers can ensure that designs are consistent and meet expectations.
Templates are pre-designed layouts that can be used for specific products, such as business cards or brochures. Automation of the template process allows the quickly creating of high-quality designs, without having to start from scratch each time.
Styles are a set of design elements, such as colors, fonts, and images, that can be used to create a consistent look and feel across all designs. The style automation process brings the possibility to create a cohesive brand image, increasing brand recognition and customer loyalty.
Layouts refer to the arrangement of design elements on a page, such as images, text, and graphics. Their automation provides fast creation of stunning designs, without having to manually arrange each element.
Design Validation is like having an eagle eye that spots mistakes (such as incorrect dimensions) before they become costly printing errors. Automating the design validation process allows printers to quickly identify and correct errors, reducing the risk of printing errors and increasing customer satisfaction.
Creative Automation in Print with CE.SDK
CE.SDK is a powerful tool for creative automation in print, taking care of the entire design process, from layout to validation.
With CE.SDK, you can easily create brilliant designs for various products, without having to spend time on manual design processes. The platform also offers a range of templates, styles, and layouts that can be easily customized to meet the needs of each project.
For instance, let's say you want to create a gorgeous photo book for a client. With CE.SDK, all you have to do is upload your images, select a template, and customize the design elements.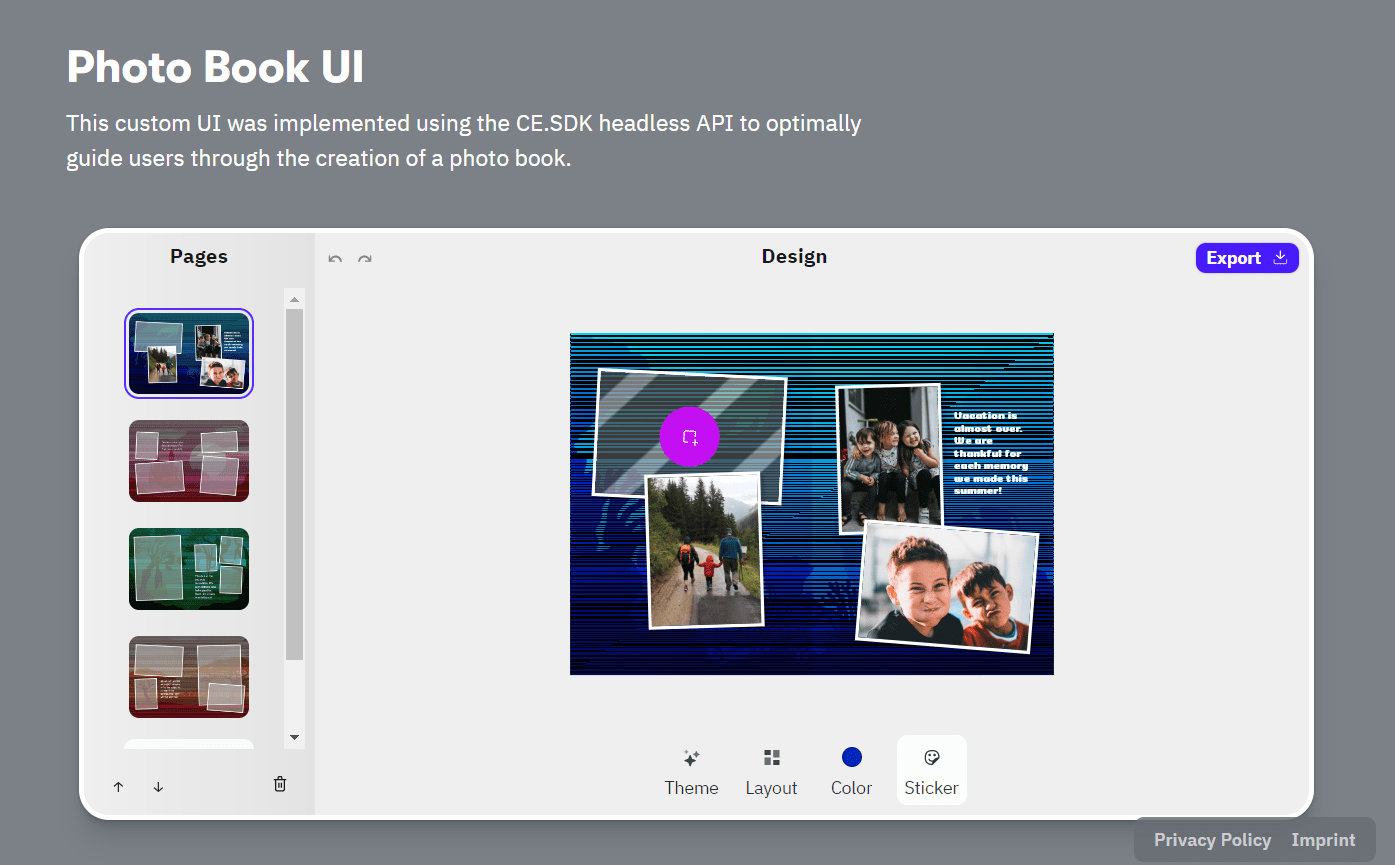 CE.SDK will take care of the rest, automatically arranging the images into a beautifully designed photo book that includes text, graphics, and other design elements. This not only saves time, but also ensures that each photo book is unique and of high quality.
Here are some easy steps to follow when creating a photo book:
Step 1: Organize your Photos
Choose the photos you want to include in your photo book and organize them in a way that tells a story. For instance, you can arrange them chronologically or by theme.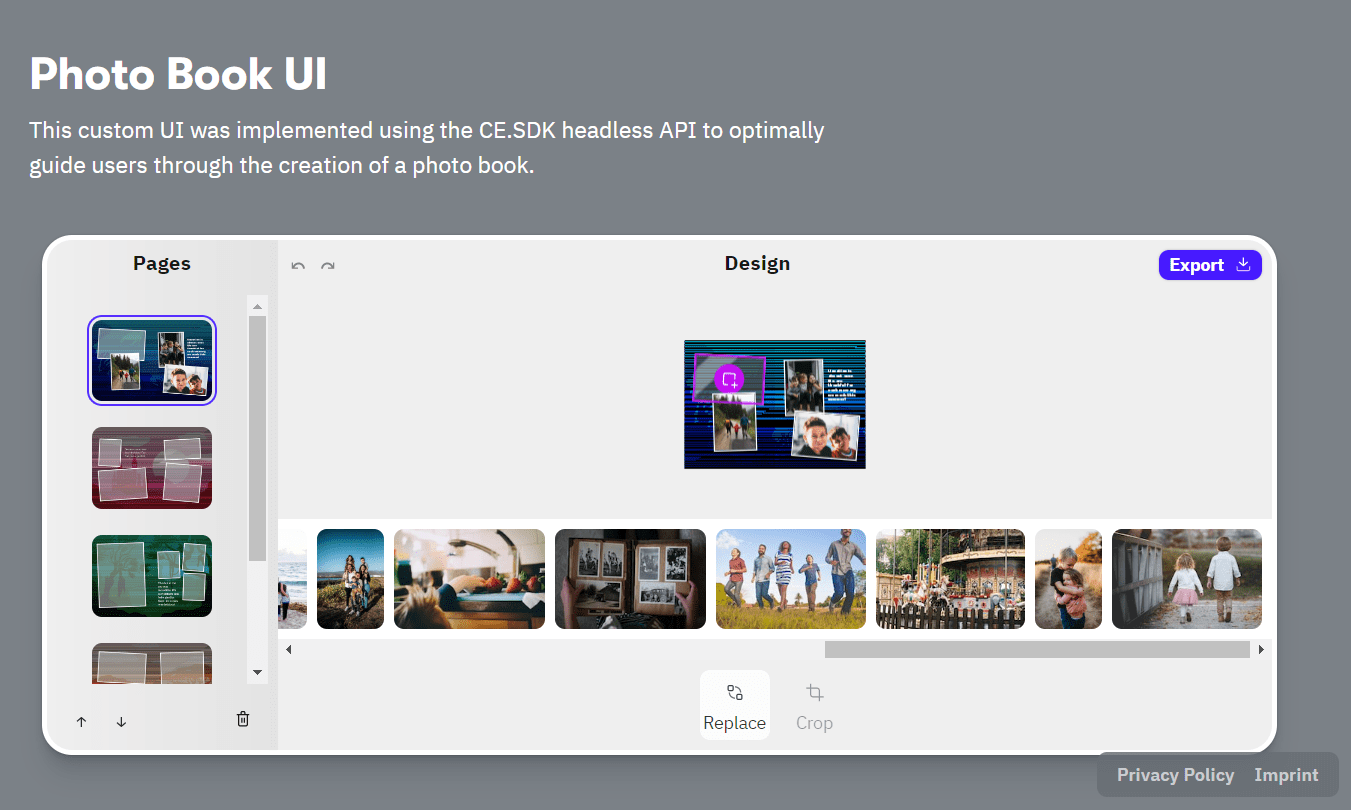 Step 2: Customize your Photo Book
Then, add a personal touch to your photo book by customizing the text, adding captions, or changing the font style and color.

Step 3
Once you've finished customizing your template, you can preview the final result, and send it out for printing.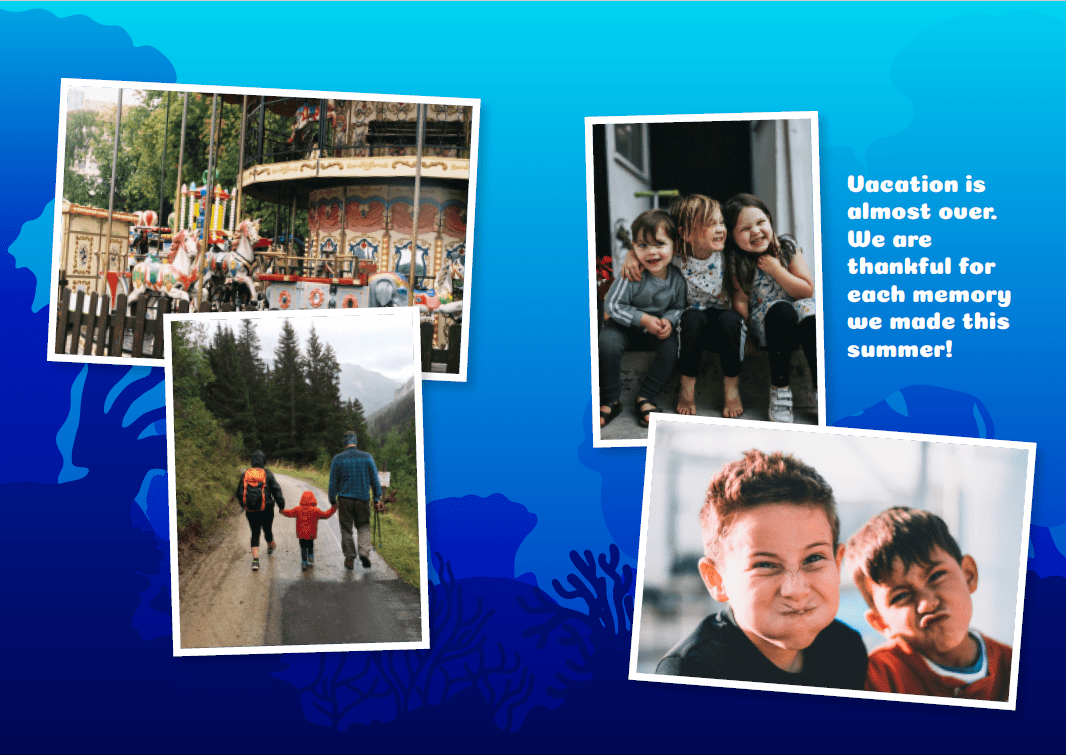 Conclusion
In today's ever-changing printing industry, printers need to be efficient, innovative, and creative to remain competitive. Creative automation provides an excellent solution, enabling printers to streamline their design process, reduce costs, and improve profitability while delivering exceptional, personalized products to their customers.
CE.SDK is a powerful tool for creative automation in print, offering a wide range of customizable templates, styles, and layouts that can be tailored to meet the unique requirements of each project. With CE.SDK, printers can create stunning designs for a range of products, from personalized t-shirts to exquisite photo books, all while saving time and money.  Try CE.SDK for free and see the benefits of creative automation for yourself.