We are thrilled to announce our latest partnership with Getty Images, the world's leading provider of images, clips, and illustrations for visual communication. This collaboration has brought forth the Getty Images Library SDK - a bridge that seamlessly integrates image searching, licensing, and editing into your application. This revolutionary toolkit grants access to millions of stock images and enables your teams and users to browse, license, and edit images without ever leaving your application or website.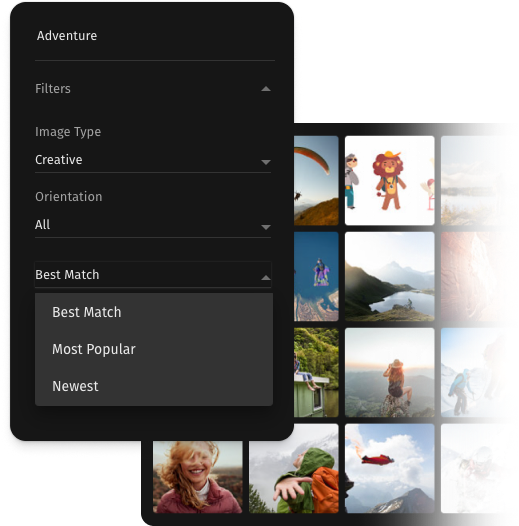 By integrating Getty Images Library SDK into your application, you can save precious resources, streamline your workflows, and ensure legal compliance with a broad range of licensed stock images at your fingertips. Imagine not having to switch between different platforms to search, license, and edit images – all while staying in your application.
Empower your Developers and Users
At IMG.LY, we are passionate about delivering powerful editing tools with an intuitive interface, providing a creative outlet for users of all skill levels. Teaming up with Getty Images, we strive to provide a toolkit that empowers content creators to communicate their message in the most efficient and effective way possible, while upholding Getty Images' commitment to quality and diversity in visual images.
Designed by developers, for developers, the integration is quick and easy to set up. Once integrated, users can effortlessly browse through images, license the visuals they want, and make quick edits such as cropping or rotating images, all within the same application.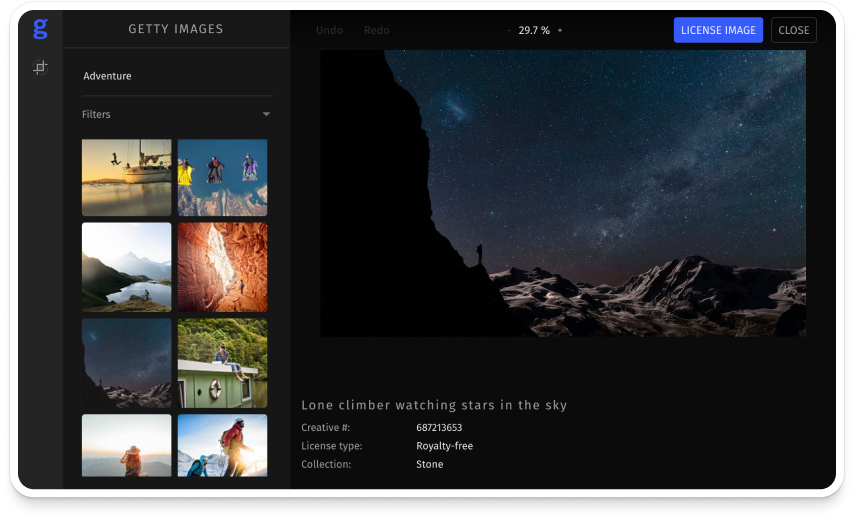 We are excited to share this news and look forward to working with Getty Images to bring tools and empower creative expression!
Get Started
Learn more about the Getty Images Library SDK, how to integrate it, or contact Getty Images to obtain a license key.