Introducing the Text Design Tool
There is power in words just as there is in design. In another advance in making good design more accessible to everyone, today, we are proud to give you a sneak peek at an upcoming product we created in addition to the PhotoEditor SDK: The Text Design Tool merges input text with typography, creating stunning designs for a multitude of use-cases.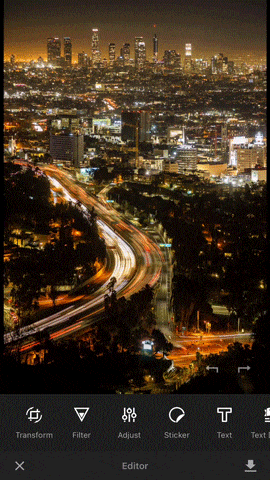 While most of us are accustomed to the use of photo editing and enhancement tools, results often lack the desired appeal when it comes to typography and layout. Simply because most people don't know about character or line spacing and other rules of typesetting and let's be honest, why should they? But as well-designed text layout can add a lot to its expressiveness, we wanted to equip everyone with a tool that automates typesetting and layout, similar to apps like Typorama.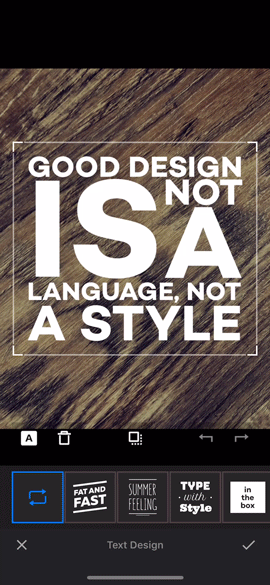 To transform our vision into a user-friendly tool, we first created recipes and set layout rules for different combinations of fonts with decoration elements. The Text Design Tool currently holds 16 layout designs for various use-cases. We worked close with the designers Tommi Gutscher and Ramona Schratt to conceptualize the designs and their different flavors. Through simple keyboard entries, you can populate the designs with your own words. The tool then lays out your text according to our recipes upon a single tap. You can then fine-tune your creative by choosing from 15 different text colors or by using the randomize functionality that shuffles the fonts, alignments and decorations until the creative lives up to your vision. You can even create a mask from your text that lets the background image shine through.
But that is not the end of the road, as, for the future, we will work with a wide range of artists and designers to expand our tool with a broad spectrum of new and exciting designs that can be applied to a variety of use-cases.
The Text Design Tool is currently available for iOS only. Versions for Android and HTML5 are going to be released in the next weeks.
Download our Photo Editor App for iOS to get a hands-on experience with the Text Design Tool.
Thanks for reading! To stay in the loop, subscribe to our Newsletter.