When I joined IMG.LY in 2020, we were all working in our then-sole office in Germany. Retreats had already taken place in the past. Only three months in, we transitioned to a remote-first team. As a newcomer, I initially worried that this transition would make it harder to connect with colleagues and fully understand our vision.
My main concern was learning about our solutions and streamlining my work to make my mark. Yet we all remember that year's headlines. I was all too aware of the unexpected obstacles that other organizations were experiencing during the pandemic. Despite this, our team's close-knit communication and connections with one another almost felt illicitly good, even amidst the turmoil. What seemed like sheer luck to me was due to the goal-setting and planning of my team, and I was pleasantly surprised.
Going from local to a global team — what has changed? And what do retreats even do for people who are apart most of the time anyway?
There's No Old Normal
Even when we were all working in the same office, IMG.LY remained a tech-driven company, relying on digital tools for day-to-day operations. While this may be obvious for some, I can recall our People Experience Manager cringing in disbelief during my first weeks when I presented her with meeting notes and project outlines scribbled on paper, which I promptly discarded. Ensuring that information is easily accessible to both the team and the individual is essential, after all. In response to my antiquated approach, the company swiftly upgraded my laptop to a sleek MacBook Pro, allowing me to work more effectively. Everyone used online collaboration tools, communicated through Slack, documented with Notion, and relied on cloud services when necessary, helping to streamline and simplify our work processes.
When we were co-located, we embraced flexible working hours and trusted our team members to determine their optimal work schedule. However, we know that without clear boundaries, such as companies claiming to be "families," work-life balance can quickly erode. That's a no-no. We prioritize maintaining a healthy balance between work and personal life, which is why we strictly adhere to a policy of not exceeding regular working hours per day. We maintain communication by overlapping a minimum of our working hours with one another and updating our online status on Slack to indicate our availability. By setting boundaries and taking control over our schedules, we strive to create an environment where team members can thrive both professionally and personally.
Looking back, we were well-equipped to work from home from the beginning. However, we recognized that this was not a temporary situation, and we didn't believe in returning to the "old normal." We saw this as the start of the New Work era and embraced it fully. This new way of working enabled us to remove geographic barriers, allowing us to attract top talent from all over the world. As a growing company, we no longer need to rely on physical office spaces either.
While we initially started as a local German team with a few members working together in person for several years, we have since expanded our team to over 50 individuals across more than ten countries. While there certainly have been plenty of company originals who co-worked for years, many more teammates joined who have not met in person yet.
Better, Taller, Faster, Stronger
Hiring remotely can leave a sense of wish to meet colleagues in person. In 2022, our remote-first company took a leap and organized our first retreat in Lisbon, Portugal. We were all excited to finally put 4K faces to the names we had grown so accustomed to seeing on our screens. The initial ice-breaking moments were filled with laughs as we discovered that our preconceived notions about each other's physical appearances were often wildly off-base. "I thought you were much taller!" — or one of our petite colleagues turned out to be a friendly giant standing at an impressive 6'4", and effortlessly handed me my heavy luggage as if it were a feather. These moments of revelation went beyond our Zoom experiences, and we knew we were in for a memorable few days. We came together for dinner and drinks by the hotel pool, bonding over refreshing drinks and shared interests.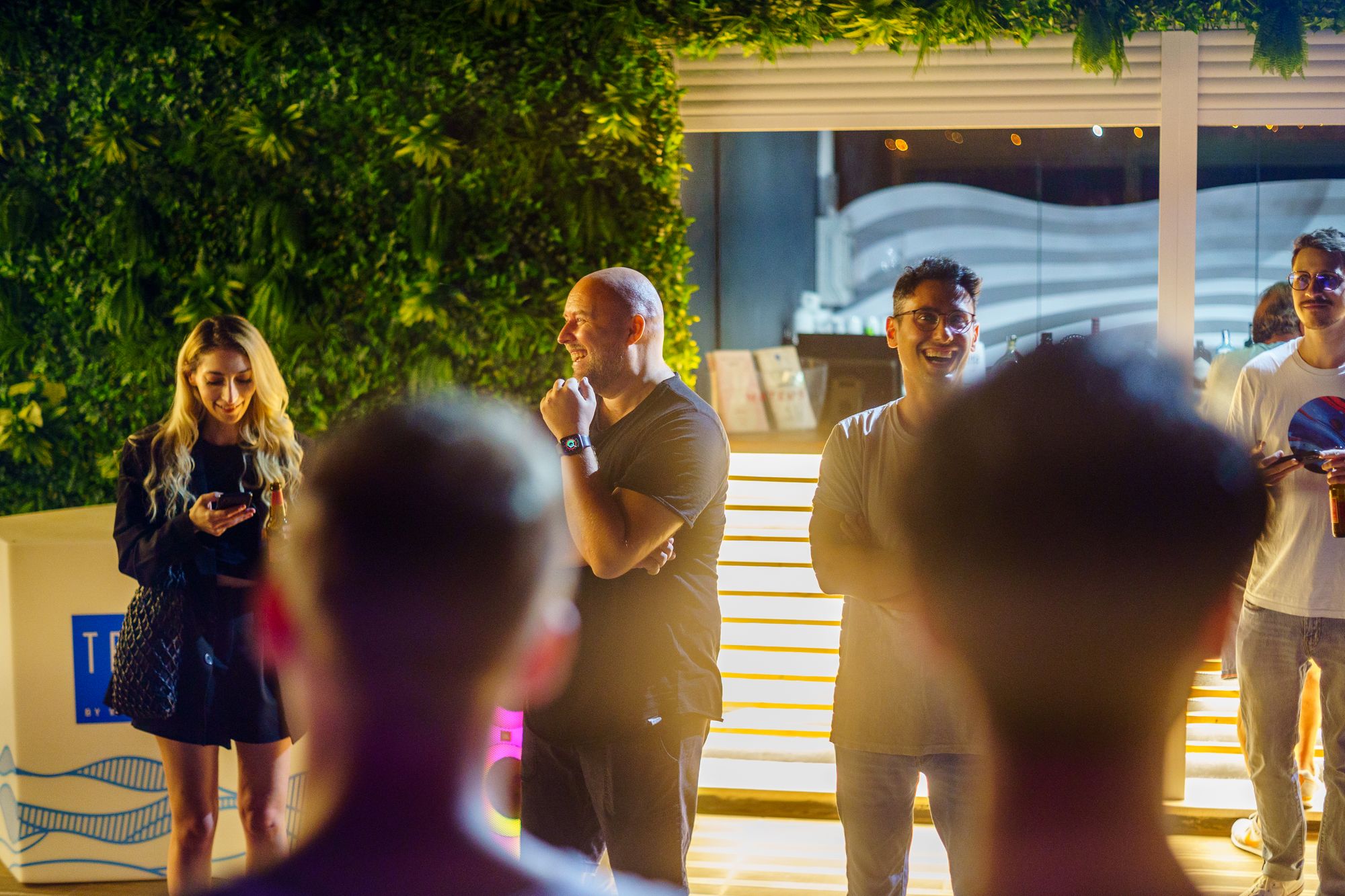 Work Smart, Play Hard
Our schedule afforded us a great blend of getting to know one another, sharing knowledge across teams, and the solidification of our grasp of our mission and vision.
Each day at 10 a.m., we convened in our hotel's co-working space to explore our latest ideas and conduct workshops that would help us develop a more comprehensive understanding of our solutions, improve cross-team and client connections, and get to know each other better. Although virtual communication tools have facilitated remote work, they can fall short in establishing authentic connections. Meeting my colleagues in person provided an opportunity to observe their body language and expressions, giving me a deeper insight into their personalities and work styles that I can apply to our virtual communication. We also zeroed in on our goals, recognizing that working in tandem toward a common objective is essential to seamless cooperation and to keeping our focus on our work and purpose as a company.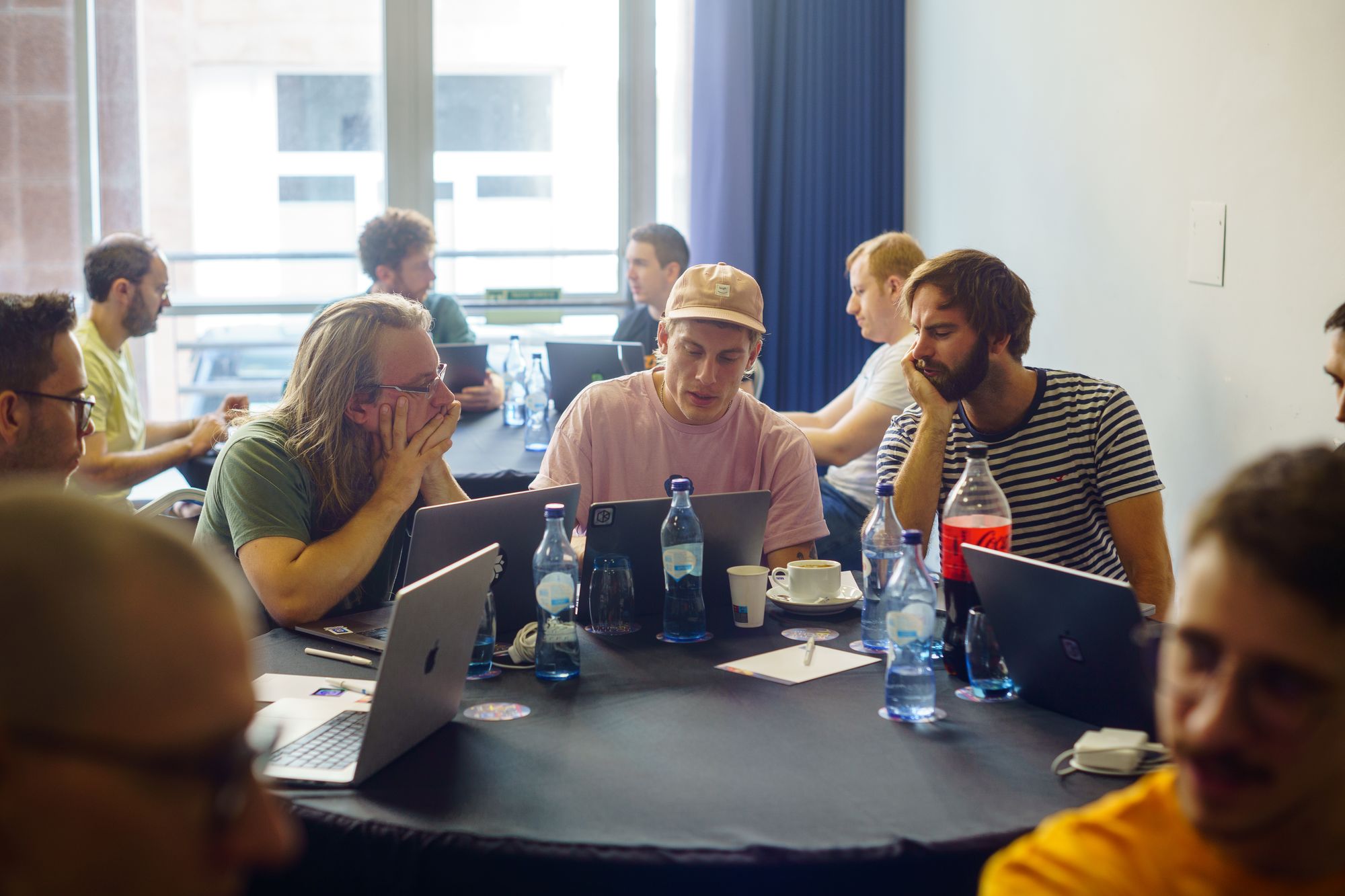 After our daily team gatherings, we took advantage of our free time to explore the stunning beaches and coastal towns of Portugal, immersing ourselves in the rich culture and history of the region. Despite thinking we'd found the steepest street of Lisbon a few times, we were constantly surprised by the next one. Our group came together for sunset boat tours, working on that tan, neat games of Spikeball at the beach, and discovering secret rooftop bars and cozy venues around the city. Of course, we also made sure to carve out time for personal relaxation and self-care (I am always happy to go poof and recharge social batteries).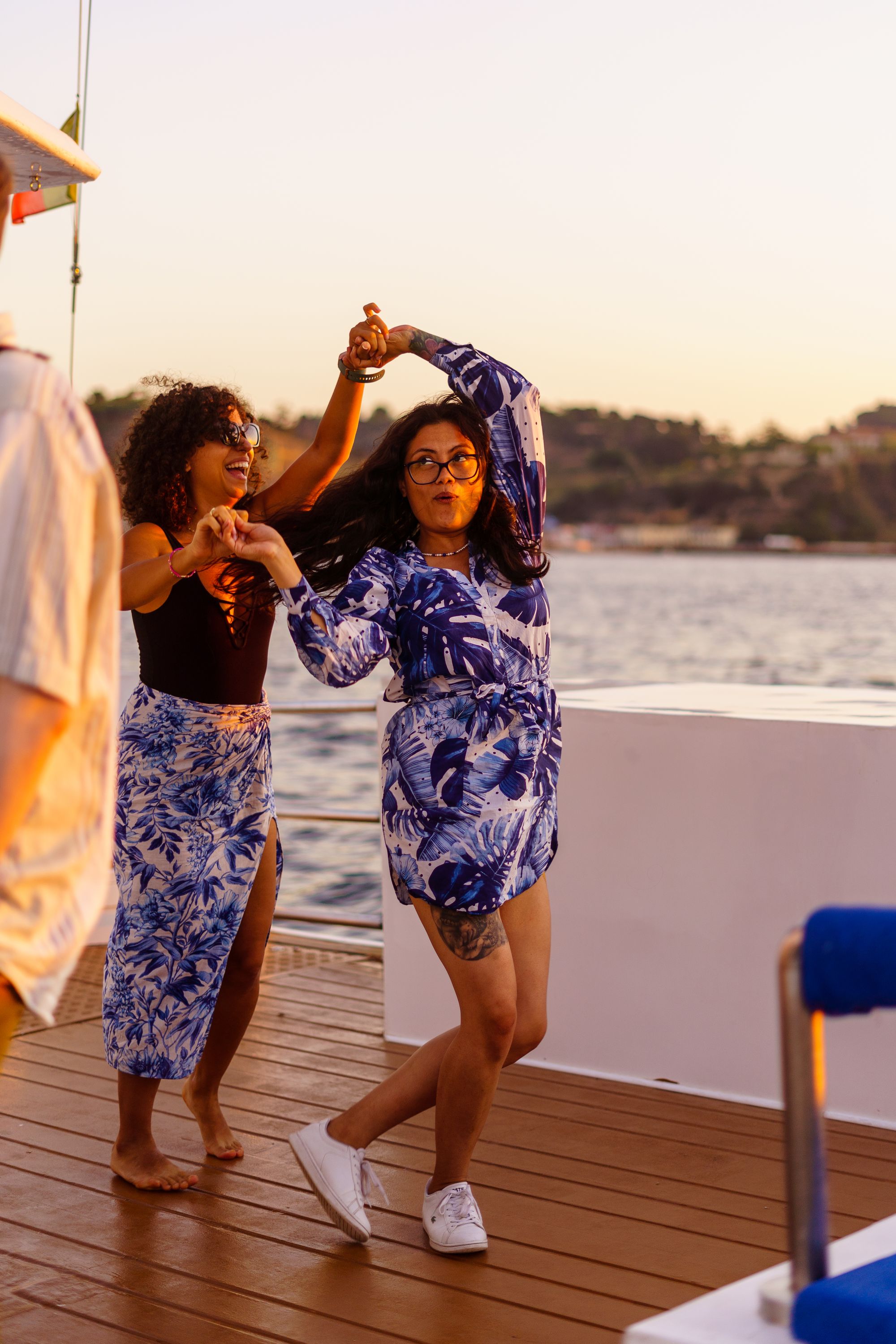 In the Same Boat
The retreat provided us with a new understanding of our colleagues that will translate well into our digital work. Additionally, the change of scenery helped refresh our mindset, leaving us feeling reinvigorated. For many of us, it was the first time meeting face-to-face, and we enjoyed the chance to take a break from our headsets and Slack Huddles.
While many things change over time, some things remain constant. Our commitment to our core values and mission to empower developers with powerful creative SDKs are among those constants. We recognize that success depends on staying at the forefront of innovation and understanding our customers' unique needs. At IMG.LY, we believe in listening to their feedback, and delivering tailored solutions to meet their specific requirements. As we continue to adapt to an ever-evolving digital landscape, we commit to making stunning design accessible for everyone!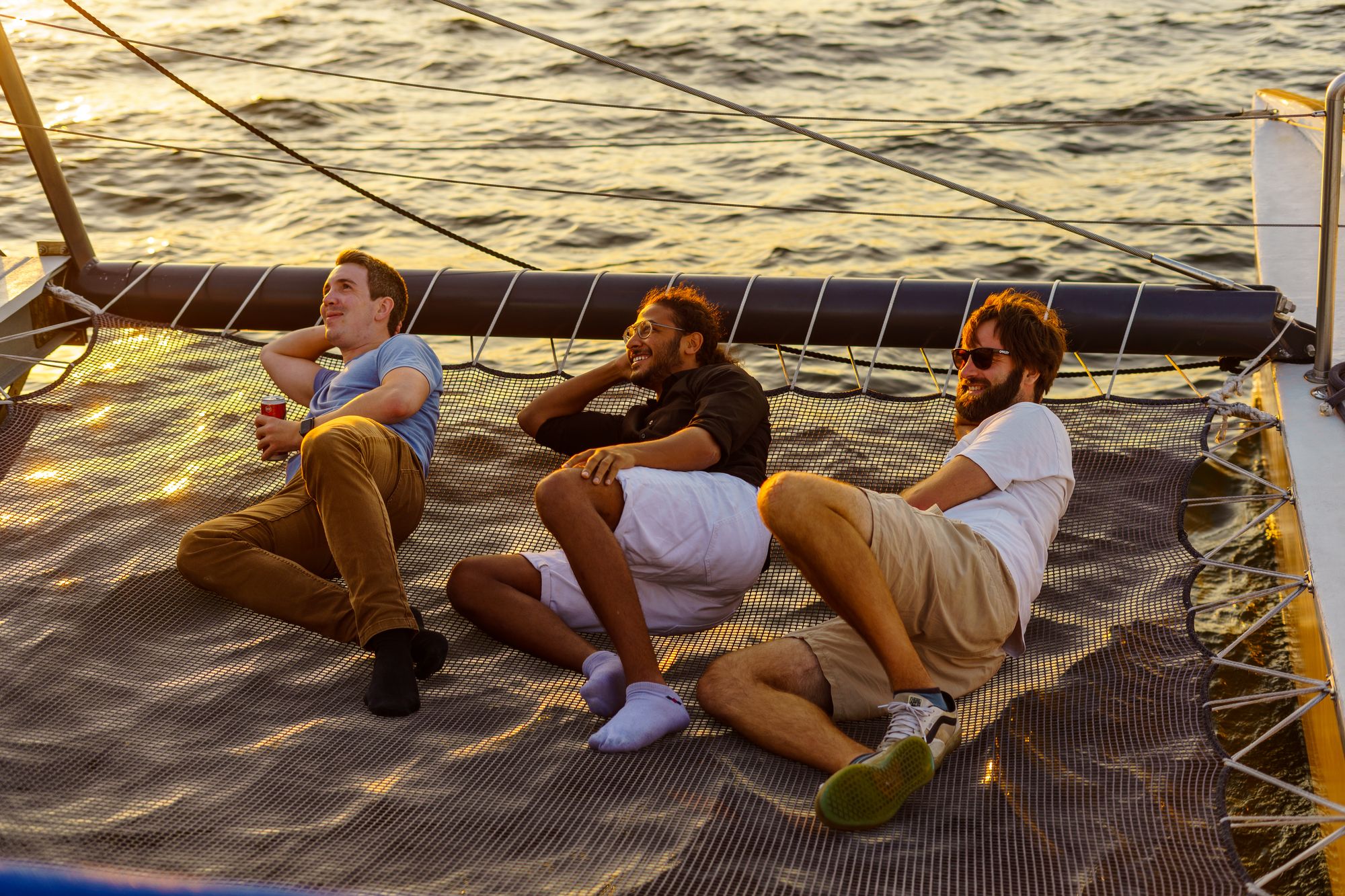 We are excited to plan our next retreat for this year, and are currently in the process of voting on the location. My trusted sources are saying we are heading to Montenegro.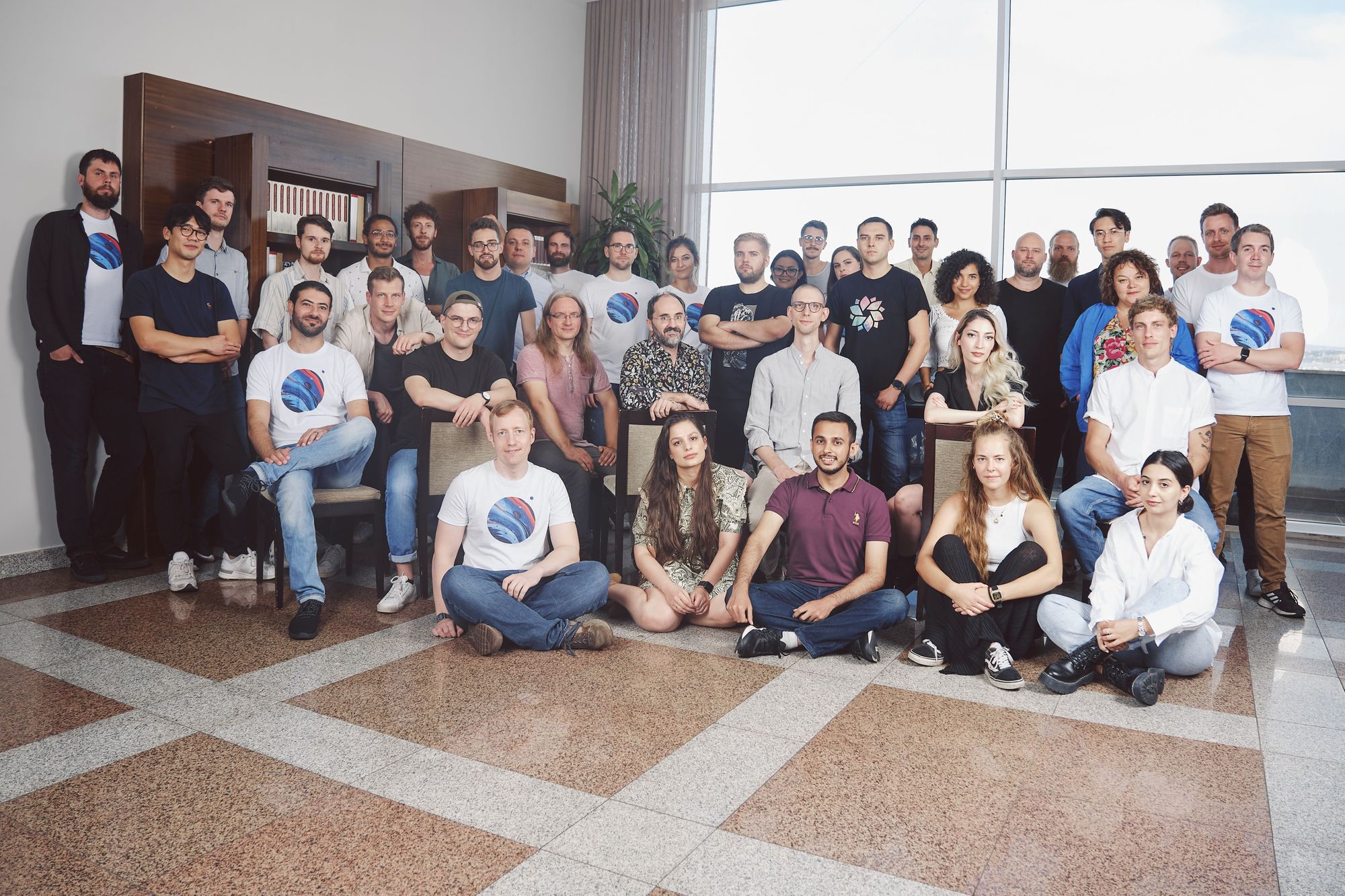 Thanks for reading! Say hi on Twitter, or talk opportunities at IMG.LY over a coffee.