We are thrilled to announce our biggest CreativeEditor SDK update to date. CE.SDK is now fully cross-platform, allowing you to build any creative workflow on the web, iOS, or Android. This update is the culmination of the past five years since we started development on the CE.SDK engine. Our mission, then as now, is to empower developers to build the best possible editing experience on any platform.
We believe that cross-platform support is essential in today's competitive landscape, regardless of the industry. Users expect seamless experiences across different devices and platforms. Moreover, many design and editing use cases, such as annotation and video editing, are better served on mobile than on the web.
This CE.SDK cross-platform release removes any technical limitations, making the move to mobile effortless.
Build Your Own UI Anywhere
CreativeEditor SDK exposes a headless API allowing developers to build entirely custom UI using their favorite UI framework on the web, iOS and Android.
You can now build the perfect creative editing experience for your use case and seamlessly integrate it into any application whether a web-to-print tool, digital asset management solution or social media app.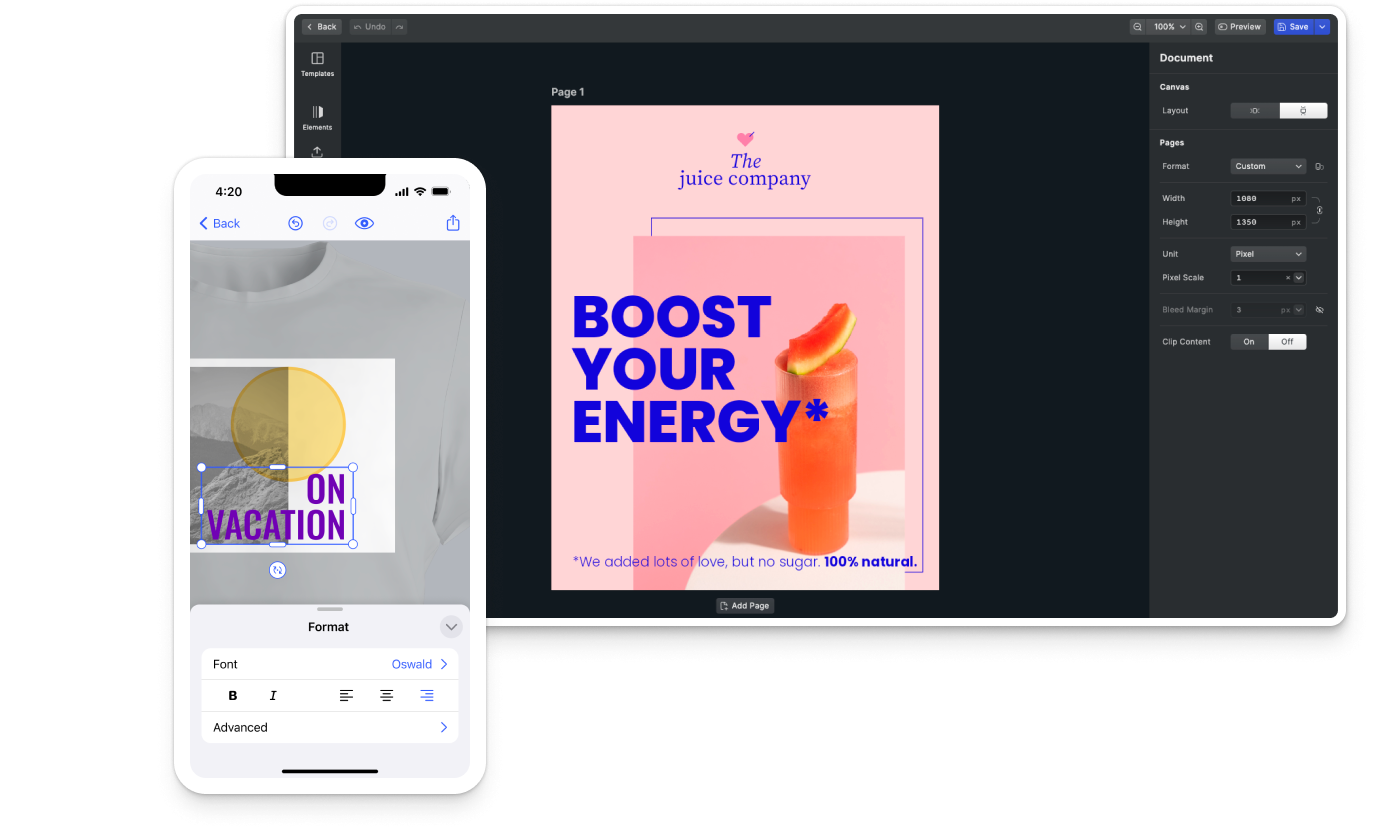 Starter Kit UIs
On mobile, we ship starter kit UIs for designing apparel and postcards. In the future, we are going to expand these for all common editing use cases giving you the perfect starting point for building out your own use case whether that is simple photo editing or complex video-based design editing.
You can explore these starter kits by downloading our showcase apps from the App Store and Google Play Store, respectively.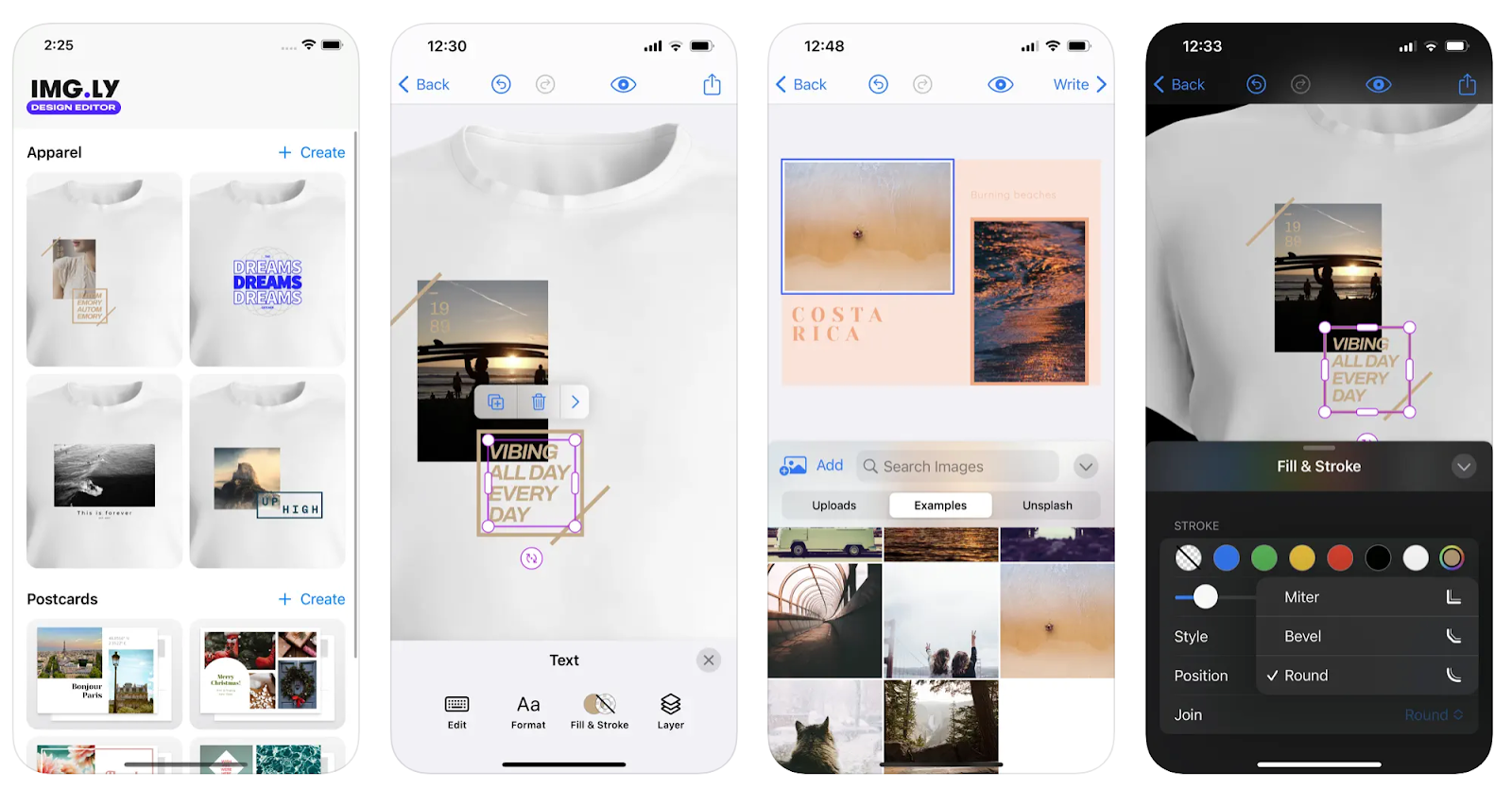 Share & Cross-Edit Templates
Your users can now easily share templates across platforms and render the finished design in any environment. Users can start their design on mobile, finish it on the desktop and you can re-render it to different formats and resolutions on your servers while staying 100% consistent. Users are no longer limited to one platform and can edit designs whenever they feel a spark of creativity, without compromising quality and resolution.
A Universal Rendering Engine
We did not simply rebuild the same tech for every platform, instead we invested in a foundational technology enabling us to swiftly develop editors for any platform.
The CE.SDK engine is the powerhouse making all of this possible, it's a universal graphics processing engine that is able to target all platforms. So all apps on any platform rely on the same foundational technology ensuring consistency and performance.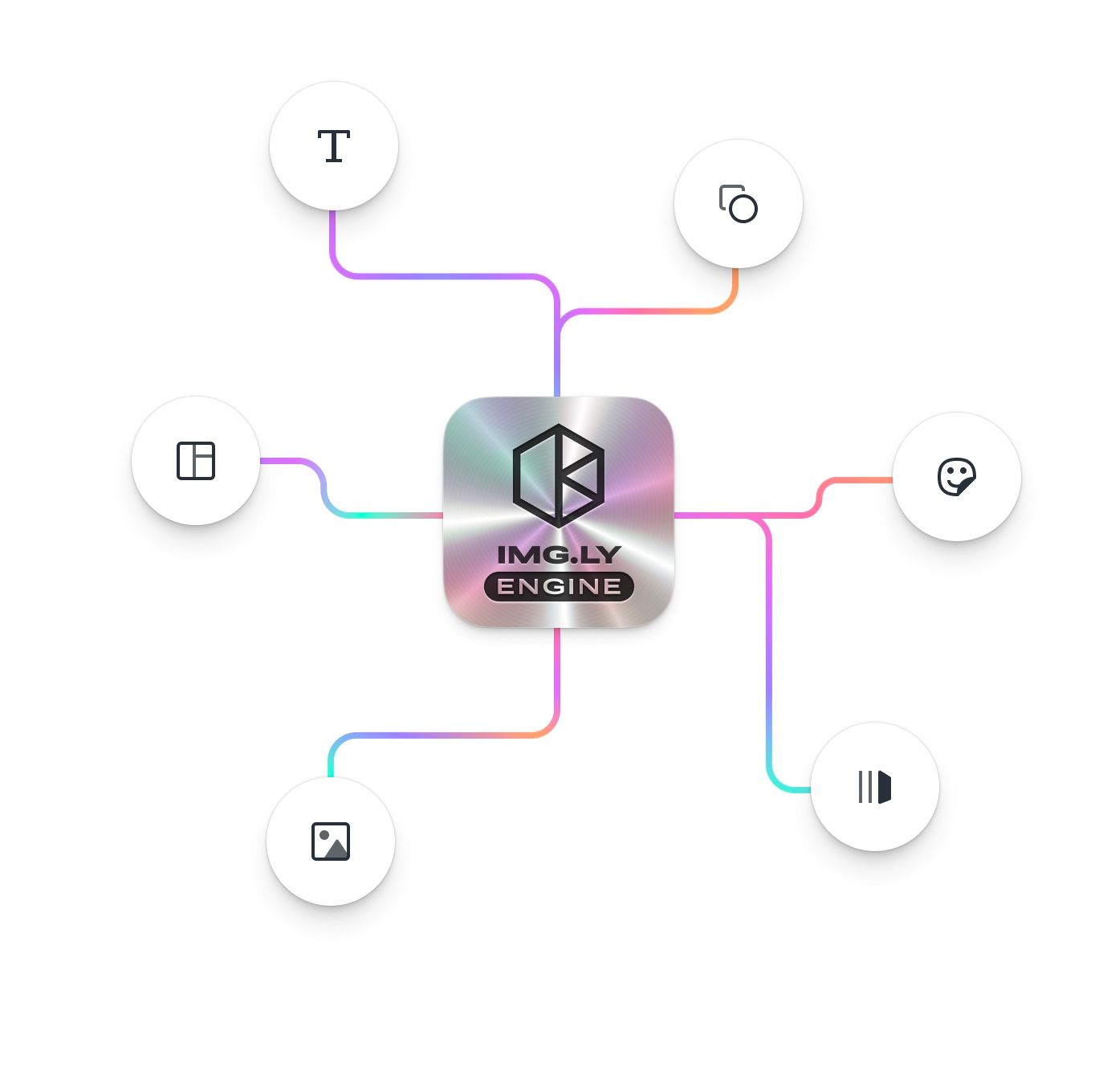 We are excited to see what you will create with this new update, get in touch and our solutions team will explore how to best realize your use case.
To find out what you can do with our CreativeEditor SDK, visit the showcases or start your free trial today.