The German casual dining restaurant chain Vapiano facilitates and streamlines their customer's visits with a feature-rich app that lets its users: check in at the restaurant, order beverages and desserts from their seat, pay after their visit, collect loyalty points, browse the menu, save favorite dishes, locate the nearest subsidiary and even create images for social media postings.
With 180 restaurants in 31 countries, Vapiano is one of the biggest fast-casual dining chains around. Especially at lunchtime and early evening hours each restaurant wines and dines plenty of hungry customers, with Vapiano's current approach (ordering at the counter, receiving the meal, finding a table and after that checking out on a regular register) that sometimes resulted in long lines and consequently frustration among their guests. With the Vapiano app, that is a thing of the past as the visit can almost solely be handled by the app from check-in to check-out. As Vapiano's target audience is very photography and social media affine, their app holds another gem for their users to play around with. When taking a picture of themselves and their food in a Vapiano restaurant, the users can directly add Vapiano stickers to their pictures and then post them online. Said feature was realized by MobiLab Solutions utilizing the PhotoEditor SDK. We sat down with Max Afflerbach and Robert Rabe of MobiLab Solutions GmbH to talk about their experiences with PhotoEditor SDK.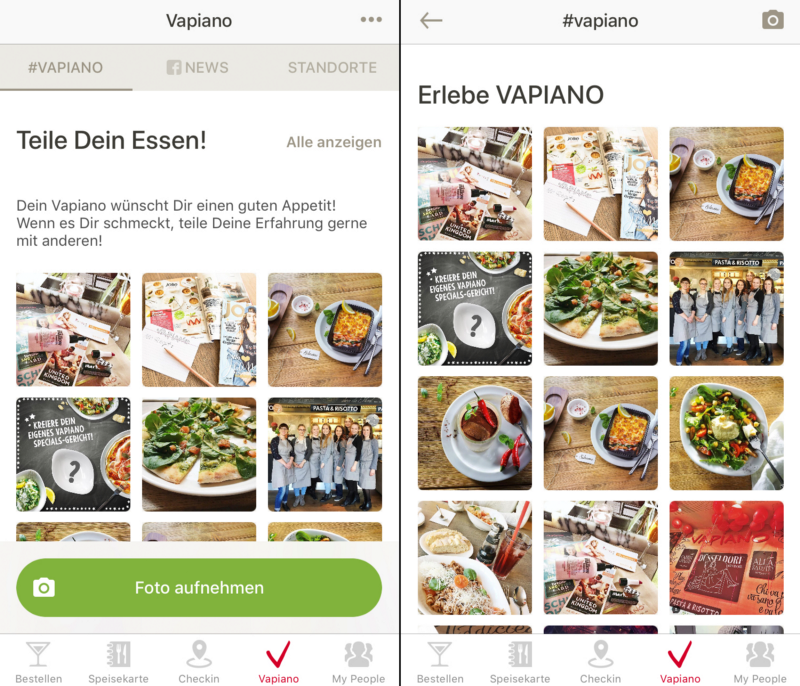 "Vapiano's vision regarding the photo feature is to spread their brand, enhance brand recognition and broaden the brand's visibility," Max Afflerbach, Chief Customer Officer at MobiLab Solutions explains. "Basically, they wanted to provide their guests with a tool that facilitates what they're already doing when dining at Vapiano, that is taking pictures of their food and then uploading them to Snapchat, Instagram, Facebook, you name it. And so, we came up with a built-in branding feature that uses custom stickers."
"…on StackOverflow or Quora, PhotoEditor SDK is listed and praised as the only real alternative to Aviary"
As they were on a schedule and didn't have the time to develop the feature themselves the folks at MobiLab started searching for a third-party solution. "We've been looking for an SDK that does exactly what we imagined the feature to be capable of, namely taking a picture, adding assets and then exporting it," says Robert Rabe, iOS developer at MobiLab Solutions. "We first considered Adobe Creative SDK because it is the best-known SDK in that field. However, it lacked a crucial feature for us that PhotoEditor SDK luckily has and that is the possibility to upload custom stickers," says Max Afflerbach. "Also," Rabe adds, "we weren't 100% sure whether this whole thing would work without the user having to log into the Adobe Cloud." "When you're searching for other image processing SDKs on StackOverflow or Quora, PhotoEditor SDK is listed and praised as the only real alternative to Aviary. And besides, there aren't exactly a lot of SDKs out there that cover both iOS and Android. So, that wasn't a tough decision at all," Afflerbach explains.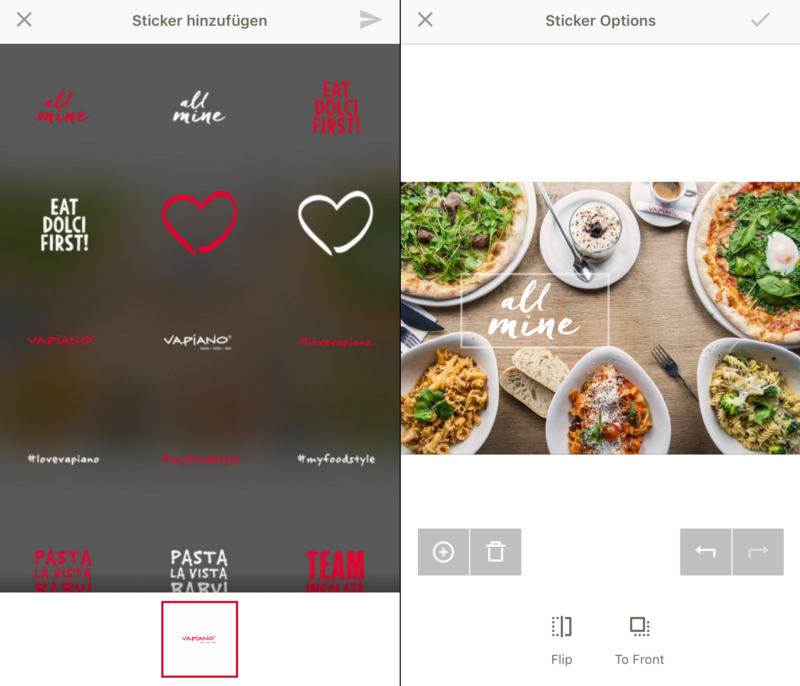 From the initial decision to work with PhotoEditor SDK until the feature was finished and ready for rollout, only a short period passed as Rabe explains: "Working with the SDK is really straightforward. The implementation is fast, and it's all well documented. The SDK is a powerful tool and holds a lot of features with a great many possibilities. Setting up the feature exactly as we wanted it to be didn't take longer than three working days tops. And if we had any issues or questions, we had no problems whatsoever getting in touch with the folks at PhotoEditor SDK which is really nice."
"I really like the product, it's working very well, and especially the communication with the PhotoEditor SDK team was highly pleasant," Robert Rabe concludes. "Working together with the team of PhotoEditor SDK was super easygoing, the few requests and inquiries we had were answered quickly, and the technical licensing was a cinch as well. We are delighted with the product, the integration was very simple, and our developers are happy, I guess you couldn't ask for more from an agency's perspective," Max Afflerbach adds.
Thanks for reading! To stay in the loop, subscribe to our Newsletter.