Over the course of the last weeks, we've integrated a couple of handy features into the PhotoEditor SDK. It's now easier than ever for you to equip your service with the tools that make it the one-stop creative solution for your users.
Color Pipette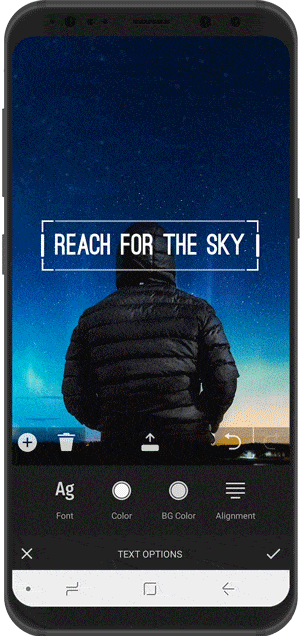 Colors are important for virtually every aspect of the digital world and a powerful tool when it comes to design, branding, social media and marketing. Color is one of the most important things to consider when communicating online. If used right these visual cues harmonize the impression and emphasize the message. But if used wrong, colors may also wreck design and content just as thoroughly as Comic Sans.
Whether it is for creating content, ads, special offers or a brand logo, finding the right color is just too important a decision to be taken lightly. The PhotoEditor SDK's color pipette helps your users to discover and marry their content with the right colors for any purpose.
The Color Pipette is available for iOS and Android.
---
DuoTone Filters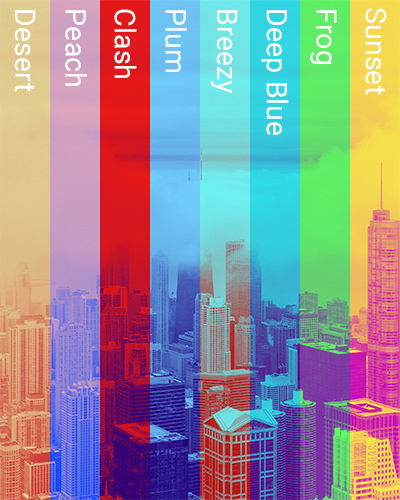 Duotone is amongst the big trends in modern web design. What once served as a way of saving money on printed materials, today, adds boldness to designs and can be used to many ends. Duotone keeps things minimalistic yet captivating. In a world of full-color imagery, duotone images are a refreshing novelty as they add visual appeal by subtracting colors.
We added 8 filters to the PhotoEditor SDK's gallery that map contrasting colors to an image based on its luminance values. Via a slider, your users can control which color the creative should lean to.
DuoTone filters are available for iOS, Android, and HTML5.
---
Folders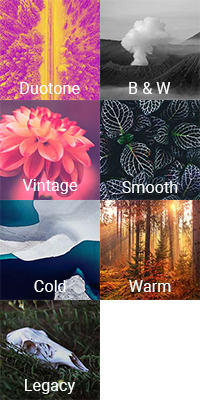 To streamline your users' workflow and facilitate the exploration of the PhotoEditor SDK's vast filter library, we categorized them into 7 folders. We also exchanged all filter names for more descriptive ones.
Folders are available for all platforms and completely customizable, you can rename the folders, add your own and rearrange the filters.
---
Snapping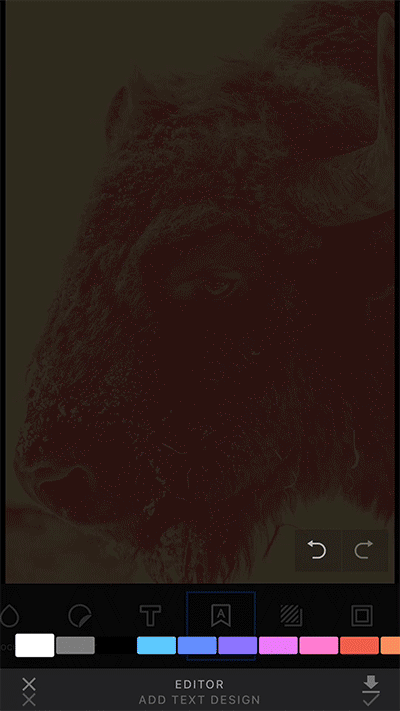 To facilitate the precise layout of creatives, we added a snapping feature to our Text, Text Design, and Sticker tool. The visual elements snap to the center and borders as well as to certain angles.
You can customize the snapping properties to your wishes. Snapping is available for HTML5 iOS and Android.
---
Light Theme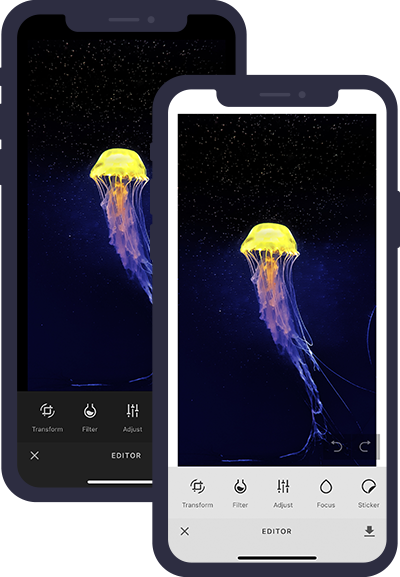 Rumor has it that Apple is going to introduce light and dark theming in iOS 13. With our latest update, we complemented our standard dark themed UI with a light counterpart. Without any customization efforts, you can switch from dark to light theming with a single line of code.
Light theme is available for iOS and Android. For more on that, please check out our documentation.
---
If you think that the PhotoEditor SDK would be the right fit for your project, let us know and we'll be in touch.
Thanks for reading! To stay in the loop, subscribe to our Newsletter.